Welcome to JabberCat!¶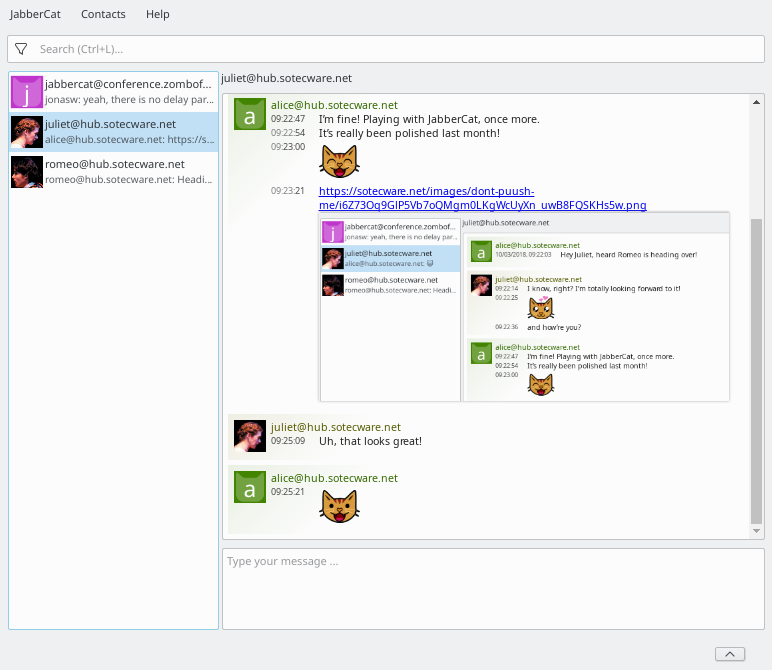 JabberCat is an instant messenger which uses the long-established Jabber network (based on XMPP). It is written in Python using Qt 5.
This page will at some point become a nice entry page. However, at the current state of development, we prefer to invest manpower into actual features and polishing the app itself. We hope you understand 😺.
(If you want to help out with that though, feel free to get in touch.)
We suggest that you head over to the Testing Guide now.